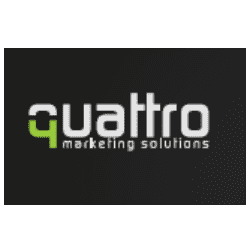 Job Detail
Education Level

Bachelor's Degree or Equivalents

Industry

Creative & Artistic (Graphic Fashion Arts Etc.)
Job Description & Requirements
Our new 3D graphic designer will be responsible for creating 3D artworks using various modeling and texturing techniques. You will be coordinating with the clients in understanding their design requirements and offering suggestions accordingly.
You should be able to develop creative ideas and storyboards. Moreover, you should gather customer feedback and make improvements in your design. Besides, you will be coordinating with the other team members in giving the finishing touches to design projects.
As a 3D Artist, you should have complete knowledge of various 3D modeling software. In addition to this, you should have a strong professional background. You should be highly creative and have the ability to work collaboratively. Your ability to manage deadlines and offer excellent customer service will be an added advantage.
If you have excellent artistic abilities and a creative approach, we would love to have you onboard.
Responsibilities
Creating visual elements, effects, and animations using 3D modeling, texturing, and other techniques
Communicating with clients to understand their design requirements
Conceptualizing and developing design ideas
Coordinating with Graphic Designers and Animators in creating realistic scenes for games and movies
Analyzing 3D arts and graphics and suggesting improvements
Developing 3D graphics inline with the industry standards
Discussing project timelines and progress with clients
Optimizing 3D arts and models to develop real-life objects
Conducting in-depth research for upcoming projects
Staying updated about the latest design trends
Requirements
Bachelor's degree in Graphic Designing, Computer Graphics, Fine Arts, or equivalent
3+ years of work experience as a 3D Graphic Designer, Visual Effects Artist, or a similar position in the Design industry
Complete knowledge of various 3D design techniques like Digital Sculpting, Procedural Modeling, Edge modeling, and Box/Subdivision Modeling
Familiarity with 3D modeling software such as Blender, Sketchup, and AutoCAD
Having a strong portfolio of previous artworks and projects
Highly creative and artistic individual
Good time management and organizational skills
Strong communication skills
Excellent computer skills
A team player and having the ability to work independently
Ability to work under pressure and with strict deadlines
Having a keen eye for detail
Required skills
Other jobs you may like