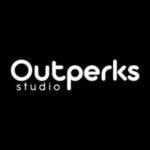 Overview
Posted Jobs 0

Viewed 2633

Industry

Marketing & Advertisement
Company Description
We derive from the idea of being an advertising agency that puts you and your ideas out there , delivering to always make you stand out from the crowd. Outperks methodology comes from believing in excellence , precision and quality – alongside just perking you up when it comes to creativity, ideas and making you and your brand shine .
How do we do that ? Well we will assure you to always play at the beat of your drum – branding from scratch , design and concepts authenticity , creative events , attention to detail and simply making sure your voice is heard. Outperks comes from a collective background of architectural engineers , marketing creatives and design experts – whom make the perfect blended team . With these amazing minds put together , you will never be let down !
Why Outperks ? We strive to be different than any other agency out there . How? We take exaggeration in making Originality our middle name . By making sure that each and every project is outstandingly different from the next . We simply promise to make you and your ideas unique . We have the know-how of how to fit all of your marketing and advertising needs in the best and efficient ways possible . We have a keen eye on design and implementation and know to match your concerns into the best concepts. We take care of you and our projects in understanding you , turning your imaginations into reality.
What were good at :
– Branding
– Interior & exterior design
– Graphic design
– Wedding simulations
– BTL advertising
– Event management
– Design concepts
– Mall décor
– Giveaways